Instant Curb Appeal
Give Your Home A Practical Makeover With Our Funtional, Stunning Garage Doors. 
Always Ready
Our Technicians Are On Call 24 Hours A Day, 6 Days A Week.  That Means Less Time Stuck Out Of Your Garage.
Safety First
Do You Know The Advantages of A Battery Backup On Your Opener In Case Of An Emergency? All Of Our Openers Are Equipped With A Backup As Well As Security Cameras On Some Models.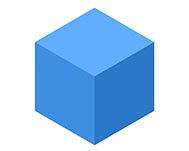 Check Your Door's Safety, Well Even Throw In A Tune Up!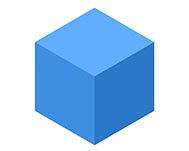 From Off Track To Openers, Well Be There, Fast.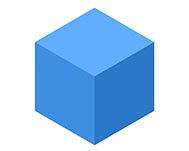 Choose From Hundreds of GDS, Clopay and CHI Models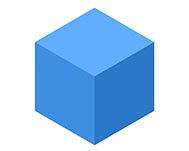 Our Technicians Are CHI Certified To Install Roll Up & Fire Doors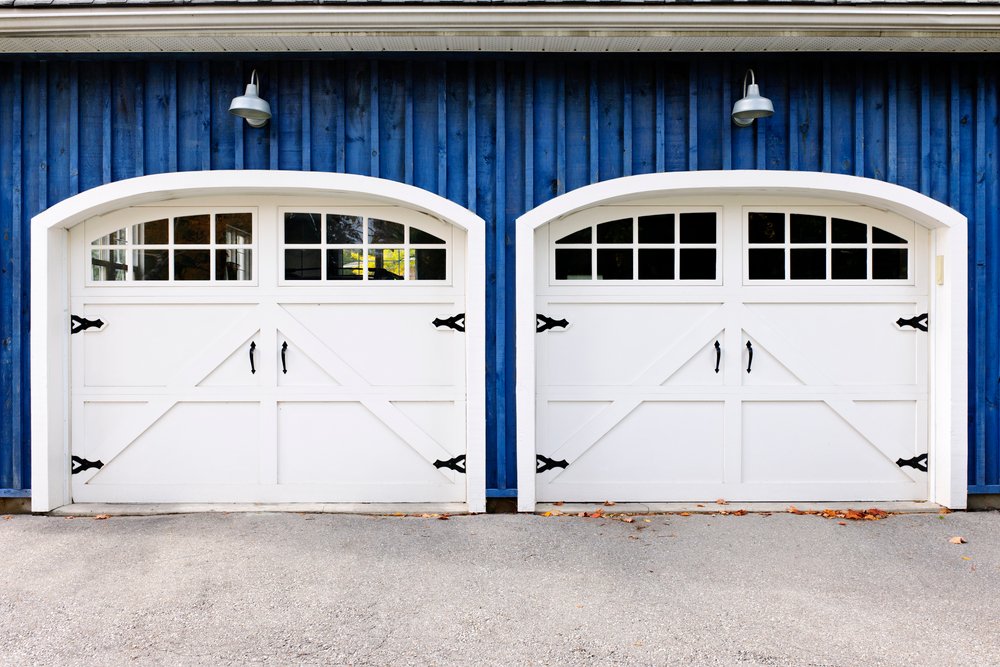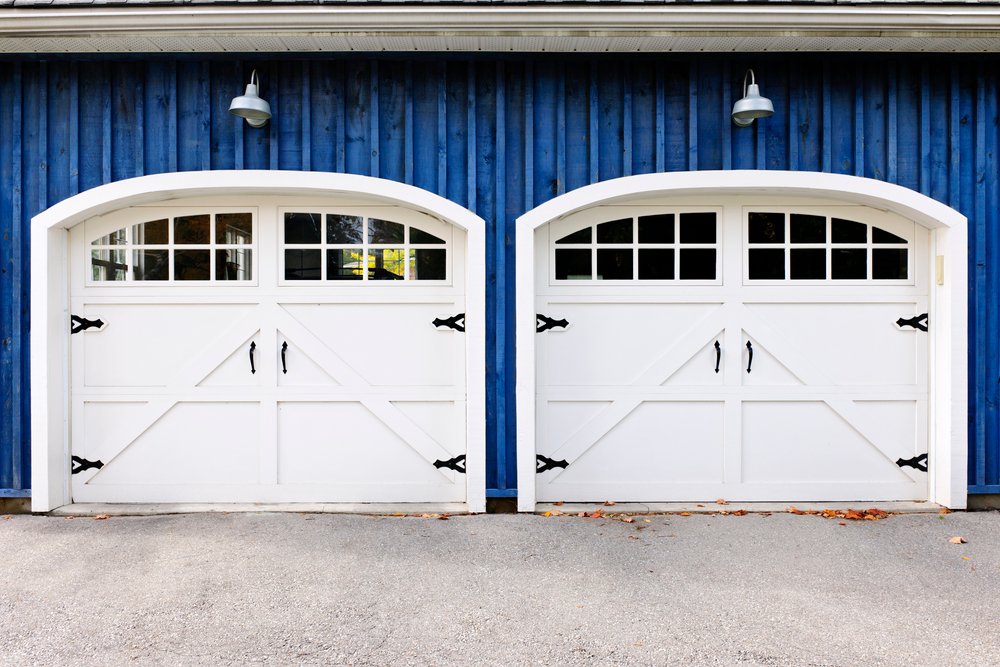 We Work With You
We Are Dedicated to Providing Dedicated, Honest Service. Through Complimentary Consultations, Transparent Pricing and Clear Repair Options, We Make This A Reality. 
We Offer Competitive Pricing
Our Small, Family Owned Business Model, Combined With Direct Relationships With Multiple Suppliers, Allows Us To Give You The Best Price On The Market- Gauranteed. 
We Think Outside Of The Box
Were Not Trying To Sell You The Most Expensive Option, Were Trying To Help You Find The Best Solution. We Understand That Surprise Repair Needs Can Be A Hit On Your Wallet And Are Glad To Help You Find A Solution That Wont Break The Bank!
Were Ready When You Are
Few Things Are More Inconvenient Than An Early Morning Or Late Night Stuck Garage Door. At Gil's We Understand That, Our 24/6 Availability Allows Us To Have A Technician Dispatched At A Moment's Notice. 
I needed a new garage door opener and Gil accommodated me by doing a Sunday installation of a new opener. He was pleasant and professional. He was reasonably priced as well. I will not hesitate to call upon him for my future needs. Thank you Gil
kevin fineman
17:46 29 Apr 21
Before replacing my garage door with Gil, I thought all garage doors were incredibly loud and would always shake the whole house. After Gil replaced our garage door and lift, though, I realized how quiet and smooth they could be! Gil was incredibly responsive and professional - we were able to line up a time for him to come evaluate our door within days of contacting him, and then mere days after that, we had our new door! This was such a treat after dealing with a separate contractor who kept dropping off the face of the planet. Gil also readily came by to check out our door after it started making a sound when we opened it - basically it just needed some lubrication, which he applied, and then recommended we pick up at Lowes and apply every few months just to keep things in great shape. I'd highly recommend working with him!
Rebecca Hardy
01:58 21 Apr 21
Before replacing my garage door with Gil, I thought all garage doors were incredibly loud and would always shake the whole house. After Gil replaced our...
Gil and his team are awesome! Quick and responsive. I got an in-person quote within a week, then an installation appointment the following week. I was in...
There is a reason Gil has excellent ratings on Yelp. Another company told us our garage was too old to fit in new garage doors. But Gil, Antonio, and...
Gil came out to our house on the same day I called. Even though it was a Sunday, he arrived when he said he would, had our garage door fixed quickly, and the work was impeccable. What more could you ask for?I would recommend Gil without hesitation!
Larry Mishkin
03:46 15 Mar 21
Great prompt service!Thank you Gil for coming so quickly and getting the job done!Look no further than Gil's Garage Door Repair.
Sora Araim-Ibrahim
14:54 18 Feb 21
Gil is honest and helpful. We had a problem with our Liftmaster garage (re-engage the garage door after the emergency release) which he was unable to...
Gil was available right away to come check our garage door that had stopped running, fixed the problem in less than 30 mins and was able to explain what was...
As I was rushing out of my garage to grab a boba before the big game this past Sunday, I didn't wait long enough and as I was backing out I hit my garage as...
Very quick reply with reasonable price. Gil came within 30 minutes and completed the job professionally. He was friendly and professional. Greatly recommended.
Philip Yuen
00:48 22 Jan 21
Friendly and easy to work with. Gil did a great job repairing and replacing the motor at my parents house. He was knowledgeable and worked quickly and professionally. He also price matched and gave us a great deal
Kofi Friar
16:36 15 Dec 20
Our garage spring broke yesterday and we called Gil's Garage Door Services the next morning a little after 8am. They advised us they can send someone out...
Gil came out to repair my garage door opener the same day I called. He was prompt, efficient and very thorough with the job. He installed a very nice new opener and explained everything very clearly. I am very satisfied with the job and my garage door is working better than ever. I will definitely use him again.
Rachel Piperno
05:18 19 Nov 20
Gil goes above and beyond for his clients. The motor in my garage was causing excessive noise, including squeaking and I knew it was time to talk to a professional. Gil responded immediately to my yelp request and showed up that day to look at the problem and provide a solution. He gave me some options but ultimately I had to replace the engine as it was very old. He is efficient, reasonably priced and a pleasure to work with. Highly recommend!
Matan Shuker
05:12 19 Nov 20
Gils garage door repairs are a awesome company !! professional polite and efficient. We had a situation in Orinda where our fancy garage door collapsed and the double sided springs broke off the rail. We sent the owner a few photos from different angles as he asked over the phone, so he can determine ahead of time of arrival what the issue was. So they can come prepared on site and get it done in 1 visit. They were great and patient and thorough in terms of explaining what the prices would be an d exactly what the process of the work would take. Within a few hours our garage door was going up and down so smooth and everything was fixed!! Happy About the service experience and if we have another surprise we will definitely call Gill's garage door. great local service at a reasonable price. -Allen
alen shits
08:00 15 Nov 20
Great service. Technician was punctual and efficient. Price was reasonable. Quick and easy. Thanks.
Daniel Jacob
06:04 15 Nov 20
Here's a business that deserves a 5 star review.Gil, the owner of this business. Showed up on time ready with a mask (Covid-19) and was very knowledgeable...
I've been calling around asking for quotes for garage door spring replacement. I have to say Gil's Garage Door Services has the best competitive rates...
Gil built a whole new door frame and installed a new sliding door in our 80 year old garage. They came ahead of schedule and worked all day to get it done.
Gil was very helpful and honest.I had a cable come loose and wasn't sure if I could tackle the job by myself.When I called, he wasn't sure if he could make it the same day, so I started watching YouTube videos on how to do it.Just as I was finishing up, he called and said he was near and would head over.I told him what I'd done and he said he'd come by to make sure it was done safely.Gil showed up wearing a mask and was very conscientious with his social distancing.He was impressed with my work and had a couple suggestions which he showed me how to do.He told me that my garage door opener was 17 years old, but as long as it was still working, I should just keep it.It was nice to not have someone wanting to up sell you and instead to save my money.When I asked him how much I owed him, he said nothing and that he really hadn't done anything.That kind of integrity and honesty is really hard to find nowadays and I really appreciated it.He gave me a sticker with his contact info and I put it on my garage door opener so I won't lose it.I can say without a doubt, Gil will be the person I contact in the future if anything goes wrong with my garage door.Thanks again, Gil!!
Gil was very helpful and honest.I had a cable come loose and wasn't sure if I could tackle the job by myself.When I called, he wasn't sure if he could...
We used Gil's Garage Door to replace two wooden / composite doors, one oversize and onestandard size. Gil responded directly on the phone and came over to...
Amazing service!!! Thank you so much Gil!
Michael S.
03:42 31 Jul 20
They did a great job fixing my garage, it was very nicely priced, quickly done and it works beautifully now and the workers were so nice to me and my family.
Betsy Winky
22:14 26 Jul 20
I am actually smiling after my extremely positive experience with Gil. He was a knight in shining white truck armor! When I accidentally forgot to cancel...
Gils Garage Doors is an amazing Garage door repair service in Moraga! They are always reliable and even provide service over the phone for small fixes! I highly recommend!
Rivka Steinberg
21:12 13 Jul 20
Wow! I had to rush out of the house for an appointment the other day and was shocked when my garage wouldn't properly close on the way out. I frantically called services and Gils Garage Doors in Moraga got back to me the quickest. The technician came by very fast and gave me a fair price. Compared to what some others told me on the phone, this was a very fair and affordable price! Beyond that the technician was kind and respectful! Thank you Gil!
Sofia novelle
20:52 13 Jul 20
Gil's garage doors did an amazing job at house. I'm very happy and grateful with your service.Good quality👏🏻
Jenifeer Buitrago
00:02 22 Jun 20
Excellent service. Good prices, fast response. Gil replaced an aging opener that was rusty and difficult to un-install, but he had a great attitude...
It was Saturday night, and I was exhausted after a long day of moving to my new home and picking up furniture. Then I go to open the garage to put the last...
As a homeowner when we look aside from fair prices, is honesty so you can trust to give them work, and Gil is a very professional and honest guy. Kudos for him.
Our garage door spring snapped. It was an old almost 20 years old garage door so it holds up pretty long I guess. I requested Yelp quotes and Gil has the most competitive price and email response. He gave us a 2 hours window period and gave a courtesy 30 mins call before arriving, I love that! He immediately replaced the 2 springs, grease the middle metal bar, lubricate all the small wheels roller and checked for everything to make sure it's all good. He was nice, professional and get the job done efficiently. He also did not try to upsell anything that you don't need, which shows integrity and honesty. I would go to Gil for all my garage needs, repairs, new garage doors, etc. Thank you Gil for driving all the way to Fremont to fix my garage door!8 days later the garage door is out of alignment and Gil immediately came over even tho it's 9 pm and he lived far. What a service and we were very impressed! He said he can't sleep knowing one of his clients have problem and is not safe. What an honest and ethical business man! Next time if it broke, we will definitely replace the new garage door, tracks, insulation rubber bottom with windows with Gil! A++ 👍
Wendy Tsang
05:23 29 Apr 20
Gil's Garage Door Services are fantastic on every level. Gil's response time is exceedingly fast, his skill and experience undeniable, his prices are competitive and ... he is a really great guy! Our car had an altercation with our garage door leaving the door in shambles. The garage door was a non-standard size. Gil quickly sourced a door and replaced it expertly. He built a frame for the new, slightly smaller (4" narrower) door and now it looks like it's always been there. The new motor purrs like a kitten as the new door smoothly seals shut. We couldn't be more impressed and most strongly recommend him!
Lucinda Giertz
21:14 21 Mar 20
Gil is a great person, he is reliable and trustworthy service man, charge is reasonable.
Excellent service! Gil was there within one hour from the time I called him. Professional and reliable. Highly recommended!
Aaron Labi
04:59 03 Feb 20
Gil saved the day! And he saved me thousands of dollars by repairing the garage door while all the others quoted a full door and full parts replacement. He was punctual, kept me abreast of his arrival, and did the work in the spot. Great service, reliable, priced very aggressively, I'll call Gil when the door fails years from now. He said we might be able to use it another 10 years. Even out tenant was amazed how good it looks.
Tanya Wills
21:41 31 Jan 20
Contacted Gil the evening we realized our garage was broken and he responded almost immediately. He was friendly and professional throughout his communication and charges a fair price for his service. He fit us in the next day and texted us 15 minutes before arriving to let us know he was on his way. He was on time, fixed the spring in our garage door, sprayed some lubricant on the joints, and went on his way.
Jess Nola Hang
02:11 31 Jan 20
It was truly a pleasure working with Gil. He was great with communicating and updating me on his arrival time, professional, helpful, got the work done quickly and fairly priced. I would definitely recommend and do business again. Thanks Gil!
Desiree R. W. Ingram
22:21 28 Jan 20
Gil was thorough, very professional and friendly. He fixed our broken garage door (broken spring) quickly and everything now works great !
Keith Shea
20:55 24 Jan 20
Andre Nguyen
20:05 23 Jan 20
Wow! It was a Sunday night (10pm) and I was convinced that no one would respond at that time, to my surprise Gil's got back to me instantly and said they could send a technician before 11! The technician arrived on time, quickly checked out the issue and gave a quote for replacing my old opener. The price was very fair and he even threw in a tune up! Overall a great experience made even better by such a friendly and knowledgeable technician. I strongly recommend this service for any of your garage troubles!
Sofia novelle
20:50 07 Jan 20
Fast, affordable and overall and amazing service experience! My garage door was stuck yesterday morning and I was so stressed thinking I would be late for work. Fortunately after a few internet searches I got connected with Gil's. The technician assured me that he would be there within the hour- and was! Once he arrived, he was straight to business, he diagnosed the problem (broken springs) , gave me a very reasonable quote and fixed it right away. He even gave me a complementary tune up! Luckily the rest of my day went smoothly from that point on and I know who ill be calling if I ever find myself stuck again!
Jennifer White
20:40 07 Jan 20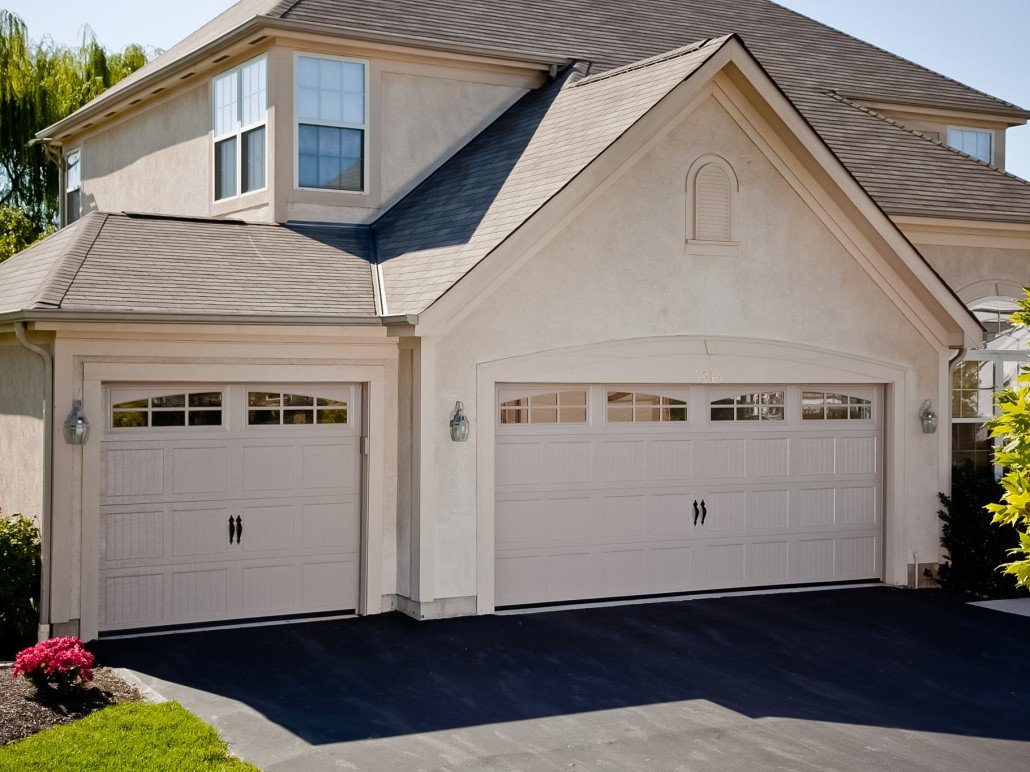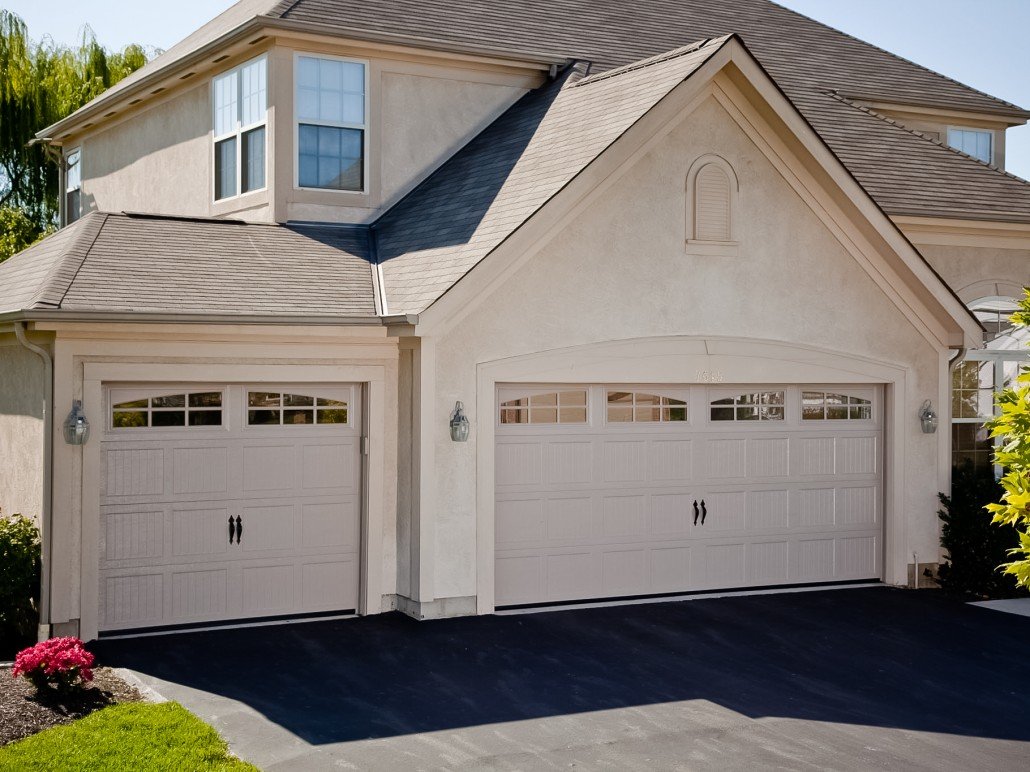 Save 20% On Springs
Mention Our Website To Get 20% Off New Spring Installation! 
(Normally 205 for 1/ 310 for 2)
Give A Review Get $50!
Leave A Review on One Of Our Social Chanels and Recieve $50 Off A Future Repair/ Installation!
Free Inspection
Curious About Your Garage Door's Condition? New Customers Recieve a Free Inspection and Safety Check!